HOME
||More Pics & Animations| TRIBUTE TO EARNHARDT// Cool links

Hello
Hi my name is David Manning.
I am about 5'8 and I have blonde hair and some weird colered eyes. I am a male. Thank "god".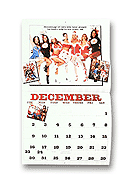 |top|
Where do I live
I live in the middle dephths of hell,,,hahahahahahahahah

My interest
I enjoy to play with computers and have fun. I love music and I like to write. Some of the music I listen to is the following: metallica, bush, korn, third - eye blind, and a little bit of everything else out there. I like to write short stories and I also like to write and make up Jokes.
|top|
Sports
One thing I enjoy in life is sports. I love the BEARS, I love to play basketball. I'm fairly good at basketball. Right now I am going out for Track. I run the mile and stuff like that.
|top|
Things Important
Some things that are important to me are my health, my family and my friends. I love to do things on the weekends with my friends, such as cause trouble and have fun. We usually dont do anything too stupid, but that is usually. Like I said before I like to have fun.
|top|
---